Overcome Unshipped Parcel Issues with Sellerwizard's 4 Useful Tips!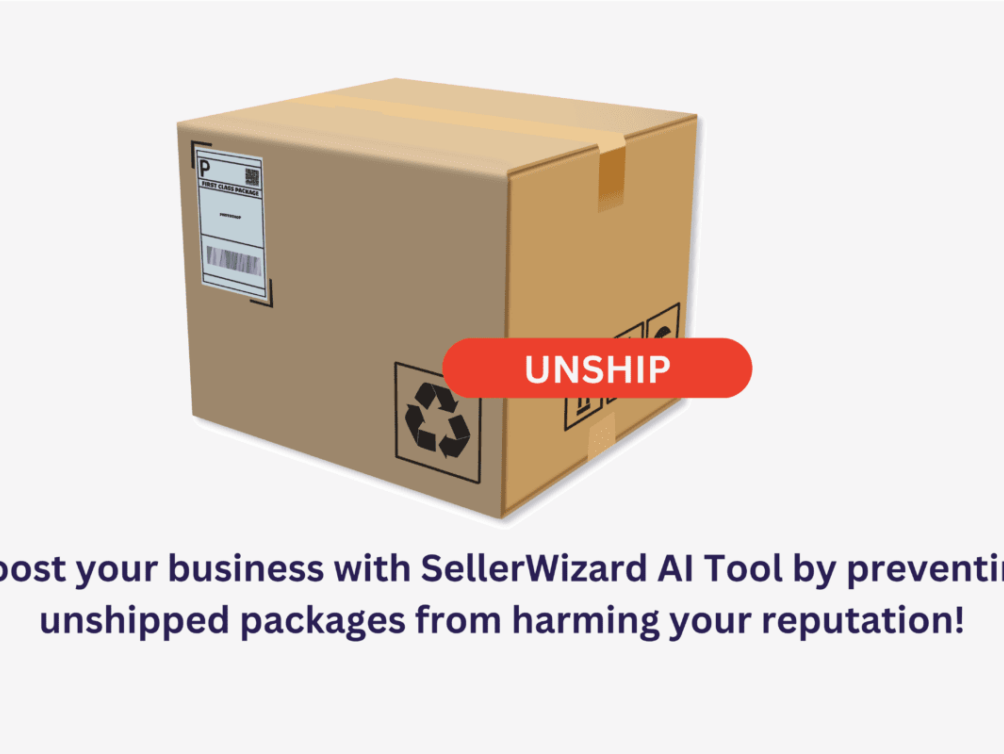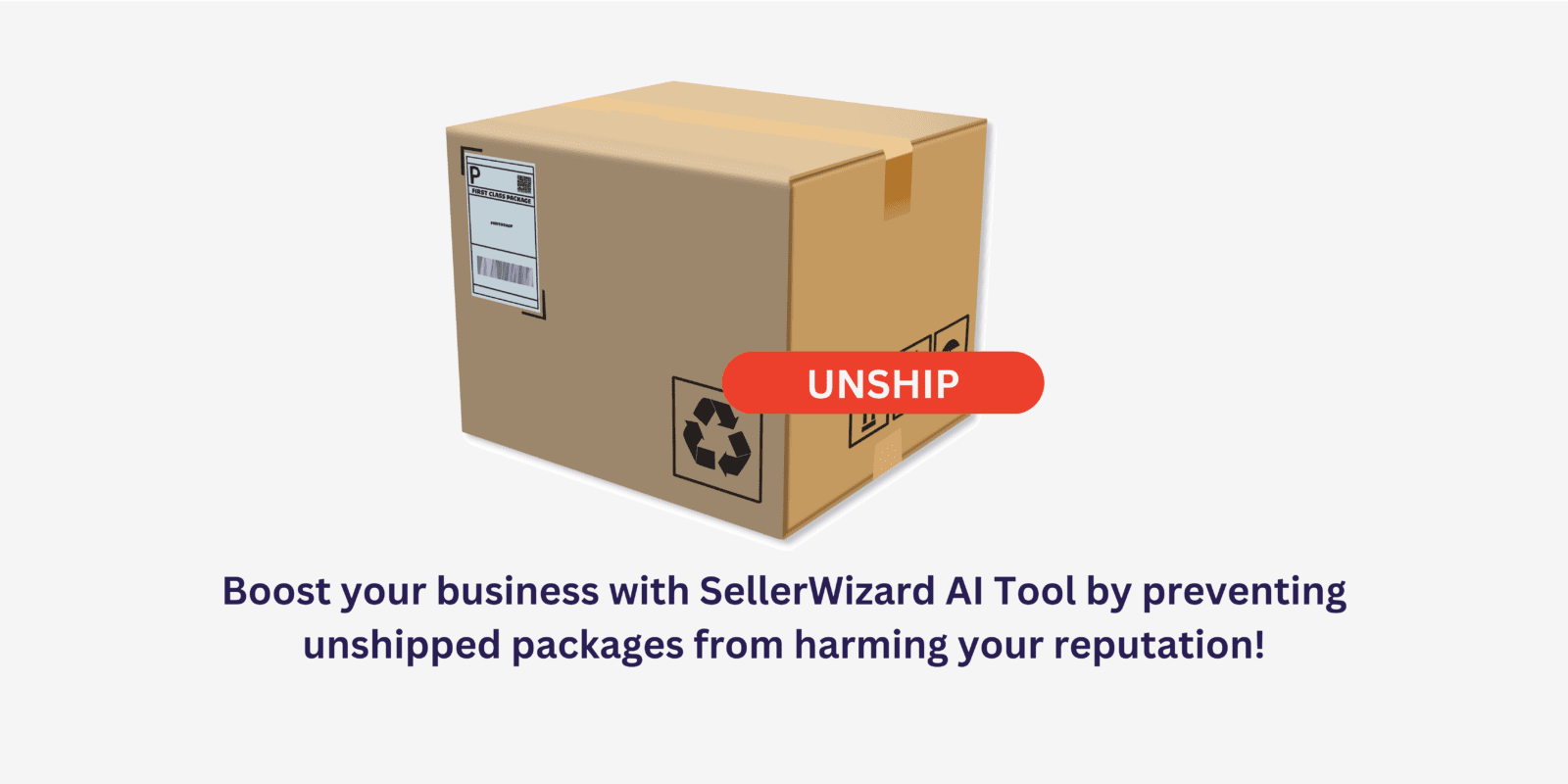 A retailer's success depends on delivering the right product to the right customer on time and in good condition. Inaccuracies, delays, or missed deliveries during the last mile negatively impact customer satisfaction and business image.
What does an unshipped parcel mean?
The term 'unshipped parcel' usually refers to a package that has yet to be delivered or sent. The parcel may still be in transit, or the courier hasn't picked up the parcels from the dropoff point. There could be various reasons for an unshipped package. Let's look at the impacts of unshipment and how to Overcome Unshipped Parcel Issues with Sellerwizard's 4 Useful Tips!
What causes unshipped parcels?
There are several reasons why parcels might not be shipped, many of which are preventable. Here are some common causes:
Address Issues: If the address provided is incorrect or incomplete, the parcel may not be delivered and will be returned to the sender. 
Payment Issues: If there is a problem with the payment, the shipment may be delayed or canceled.
Inventory Issues: If the item is out of stock or on backorder, shipment will be delayed till the item is available.
Carrier Delay: Sometimes, the carrier may experience delays for various reasons, such as weather conditions, natural disasters, or operational issues.
Customs and Import Issues: International shipments may be held up at customs for various reasons, such as needing more documentation or issues with the parcel's contents.
Carrier Error: In some cases, the carrier may make a mistake and fail to deliver the parcel or deliver it to the wrong address.
Package Size and Weight Restrictions: Some carriers restrict the size and weight of packages they can deliver. If a parcel exceeds these restrictions, it may not be shipped.
Negative effects of unshipped parcels
Unshipped parcels can have adverse effects on businesses and their reputation:
Customer dissatisfaction: When customers do not receive their paid orders, they may express their dissatisfaction in the form of negative reviews or feedbacks, potentially damaging the business reputation
Loss of repeat business: Customers who have a negative experience are less likely to do business with the seller again, which can hurt the seller's long-term prospects.
Increased customer support workload: The seller may have to deal with customer complaints, inquiries, and refund requests, which can be time-consuming and stressful.
Damage to the brand: When a customer's experience with a seller is negative, it can reflect poorly on the brand and discourage others from doing business with the company.
Legal Repercussions: In some cases, failing to ship an item can result in legal action, such as a lawsuit or penalties for failing to comply with consumer protection laws.
Sellers need to have effective shipping and logistics processes to minimize the risk of unshipped parcels and protect their reputation and customer relationships.
Useful tips to overcome unshipped parcel
If you have dropped off your customers' parcels, but the status still shows to be 'Unshipped' or 'Ready to be picked up,' you might need to read these tips to prevent the issue from harming your business.
Step 1: Monitor the status of the parcels
Keep an eye on the parcels' status. Ensure that their status has been updated from "packed" to 'in shipping. Transportation issues may occur even after a package has been dropped off by the courier's dropoff point such as if the courier still does not pick up the parcels. Sometimes, these issues can cause the parcel to become untraceable, delayed, or even lost. It is essential to check the status of the packages the day after handing them over to the courier. Tracking the parcel later will be more challenging if there are delays.
Step 2: Verify the package status
Verify that the packages sent out have been delivered promptly. Delayed deliveries increase the likelihood of problems arising. It is critical for sellers to proactively communicate with their shipping partners to resolve the cause of any delays. Timely escalation of any issues improves the chances of resolving them successfully.
Step 3: Inform your customers
Proactively inform your customers of any delivery concerns before they inquire about them. This action shows exceptional customer service and creates a positive impression. Besides, it will make the customers feel special. Additionally, if any issues arise, they will know that you are composing a genuine effort to keep them satisfied with your service.
Step 4: Inform your delivery partner
You need to contact your delivery partner if an issue arises with a customer's order for several reasons:
If there is an issue with the order, delivery partners must be notified. This is to resolve the issue as soon as possible and ensure that the customer receives their order on time. Contacting them helps to resolve any issues with the customer's order, which helps to maintain customer satisfaction and build trust in the brand. In addition, you will be able to understand the underlying cause of the issue and take steps to prevent it from recurring.
Moreover, delivery partners are responsible for getting the order from the seller's location to the customer's doorstep. You can ensure accurate delivery of their orders by communicating with them and managing their logistics effectively. Therefore, you must maintain effective communication with your delivery partners and work together to resolve any issues with customer orders.
Phew, all these seem like a lot to do, especially for a busy seller with stores on multiple platforms. How do you keep up with all the parcels and updates?
Stay on top of your business with Sellerwizard
These tasks may seem overwhelming, especially if you are someone selling on multiple platforms. How do you keep track of all the parcels and updates? The good news is Sellerwizard can help you achieve all the steps above easily. Created by ex-Lazada and Shopee experts, Sellerwizard is a multi-channel management tool that helps e-commerce businesses to optimize processes and workflows.
Our Order Health Dashboard informs you if any problematic orders, including unshipped parcels, require your immediate attention. Use the Order health status to see what is happening to your parcels, so that you can address any issues before they become significant problems. You can reach out to the courier before your customers notice anything amiss.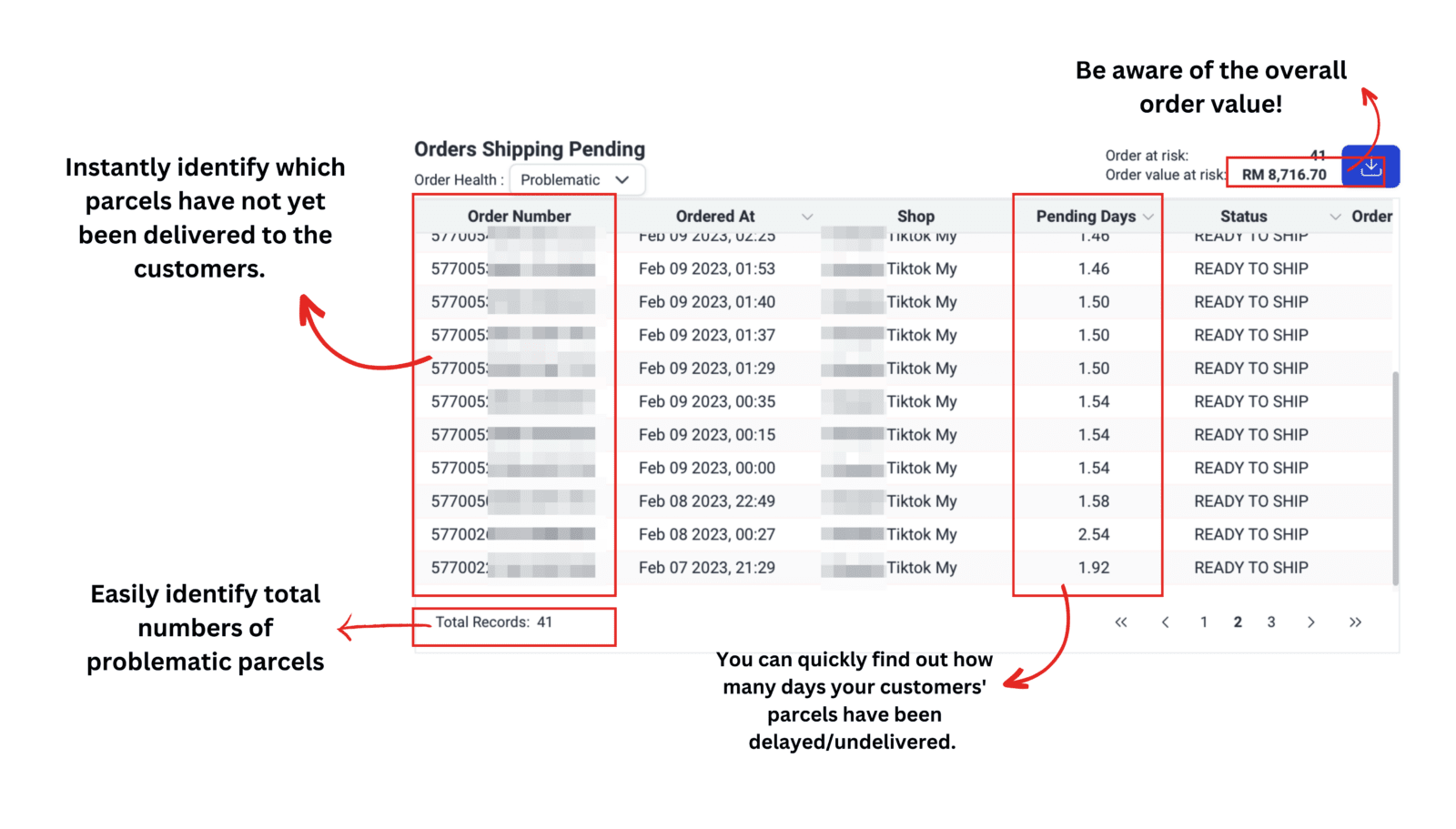 At the OPS Report Dashboard, you can see the 'Orders Shipping Pending' data and select to see 'Healthy' and 'Problematic' statuses. By viewing the problematic parcel status, you can see the amount of order value at risk and the time since the parcel was unshipped. This way, you can proactively inform your customers about delivery concerns before they ask. It shows exceptional customer service, makes a positive impression and shows appreciation. Additionally, it shows that you genuinely care about keeping them satisfied. You can also stop negative feedback and customer complaints with Sellerwizard.
With Sellerwizard, you can constantly monitor your customers' shipments and eliminate parcel issues. It will also enhance your business performance, attracting more customers and driving sales. You, as a business owner, will be happier and at peace
The positive impact when using Sellerwizard, it will enhance your business performance. A good business reputation will attract more new customers, which could result in more sales. More sales mean more revenue and a better bottom line. You, as a business owner, will be happier and at peace.
You can connect your stores (Shopee, Lazada, Tiktok Shop, Zalora, Shopify, and more). You can monitor the order health status of your marketplace platforms with just one tool. Easy right? This tool is available in Malaysia, Singapore, Thailand, Indonesia and Philippines.
We can bring similar benefits to your business as we have for Wardah, L'Oreal, and Darlie. Do you know what's exciting? You can use this tool for free.
Stop squandering your resources and effort by tracking them manually when you have a powerful and free tool here!
Sign Up here . 100% FREE! No credit card is required!
Conclusion
Sellerwizard is a tool that helps e-commerce businesses minimize these issues by providing clear visibility into the status of all parcels and proactively addressing any issues before they become a problem. The tool is available in several Southeast Asian countries and is free to use, and helps e-commerce businesses to monitor the order health status across multiple marketplaces.
The best thing is this tool is free. No joke! Try Sellerwizard today and take control of your parcel delivery issues.
In the meantime, you can click here to learn more about Sellerwizard.
Sign Up here . 100% FREE! No credit card is required!