Unleashing E-commerce Potential: Sellercraft's Clear Visibility and Risk Assessment for Business Analytics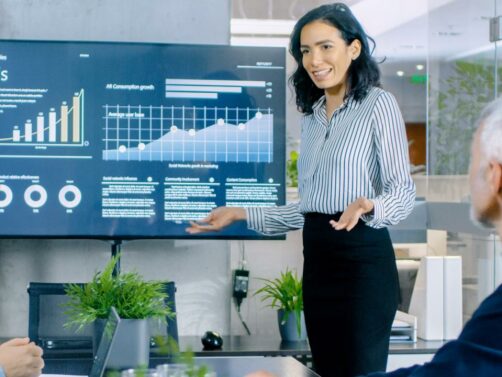 In the rapidly evolving e-commerce landscape, Malaysian sellers strive to optimize their business performance and stay ahead of the competition. With Sellercraft's cutting-edge features, including Clear Visibility on Oversold Orders and Assessing Dollar Value at Risk, sellers gain access to powerful business analytics and intelligence. Let's explore how these features empower Malaysian sellers to unlock growth opportunities, enhance operations, and maximize revenue through AI-powered data insights and effective revenue management.
Clear Visibility for Business Intelligence: Sellercraft's Clear Visibility feature provides Malaysian sellers with comprehensive business analytics, enabling them to gain valuable insights into product listing health, finance and sales reporting, and marketplace and multi-channel performance. This empowers sellers to make data-driven decisions, optimize inventory, and improve overall business performance. By monitoring operations, order status, and inventory reporting, sellers can identify trends, make informed adjustments, and boost profitability.
Assessing Dollar Value at Risk for Strategic Management: Sellercraft's Assessing Dollar Value at Risk feature equips Malaysian sellers with advanced tools for finance and sales analysis. With marketplace and multi-channel finance reporting, sellers can effectively monitor revenue streams, identify potential risks, and prioritize strategic actions. By utilizing AI-powered data insights, sellers can proactively manage inventory, track parcel status across marketplaces, and optimize product stock monitoring. This enables effective revenue management and fosters growth in the highly competitive e-commerce landscape.
Driving E-commerce Success through AI-Powered Insights: Sellercraft's AI-powered data and insights revolutionize the way Malaysian sellers manage their e-commerce business. By leveraging powerful analytics, sellers gain a deeper understanding of their operations, enhance customer experience, and drive revenue growth. The integration of ecommerce business data, insights, and AI-powered tools empowers sellers to make informed decisions, streamline operations, and achieve efficient revenue management. This comprehensive approach ensures optimal performance and positions Malaysian sellers for sustained success.
Conclusion: Sellercraft's Clear Visibility on Oversold Orders and Assessing Dollar Value at Risk features offer Malaysian sellers a robust platform for driving business intelligence, optimizing operations, and maximizing revenue potential. By utilizing AI-powered data and insights, sellers can gain a competitive edge in the e-commerce market. Leveraging business analytics, inventory monitoring, and finance reporting, Malaysian sellers can make strategic decisions, enhance product listing health, and drive growth. Embrace Sellercraft's comprehensive suite of features to unleash the full potential of your e-commerce business.
If you're a retailer seeking growth opportunities, Sellercraft is the ideal choice. With its robust e-commerce platform and cloud-based POS system, Sellercraft empowers you to expand your business across multiple channels and digitize your operations. Whether you operate a small brick-and-mortar store or are a Shopee seller, Sellercraft provides all the necessary tools to thrive in today's competitive retail market. Experience the comprehensive features of Sellercraft and unlock the potential for success in your retail journey.
Follow our social media pages :